Malouf N150 Adjustable Base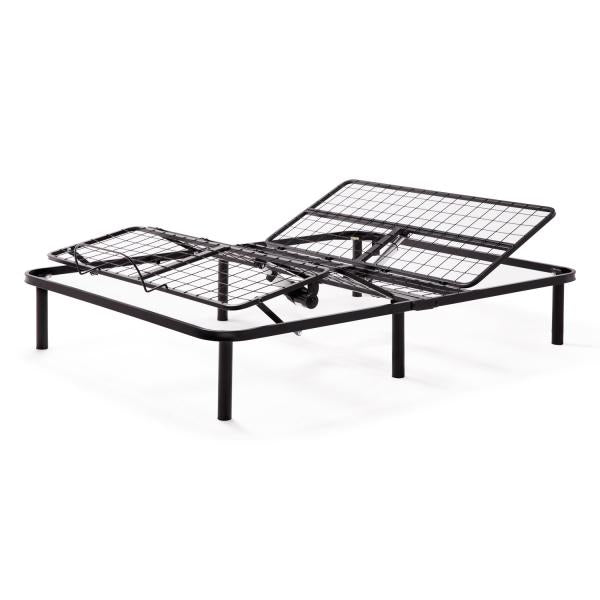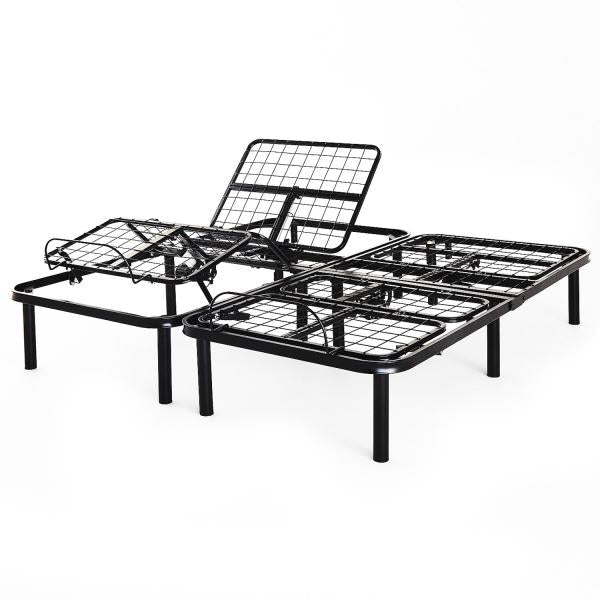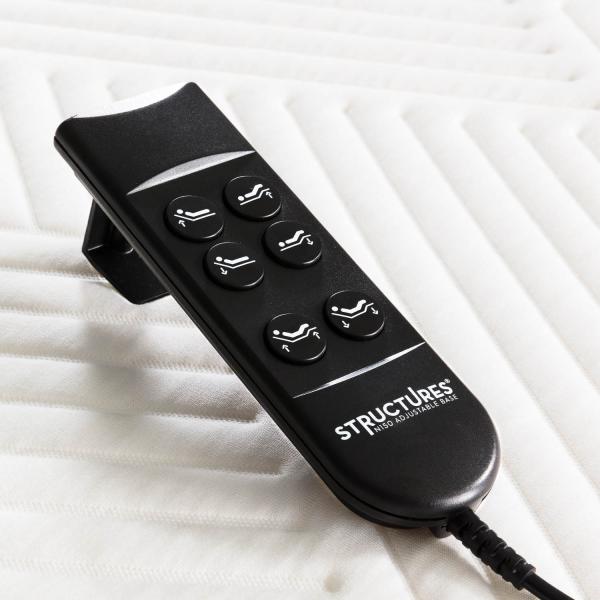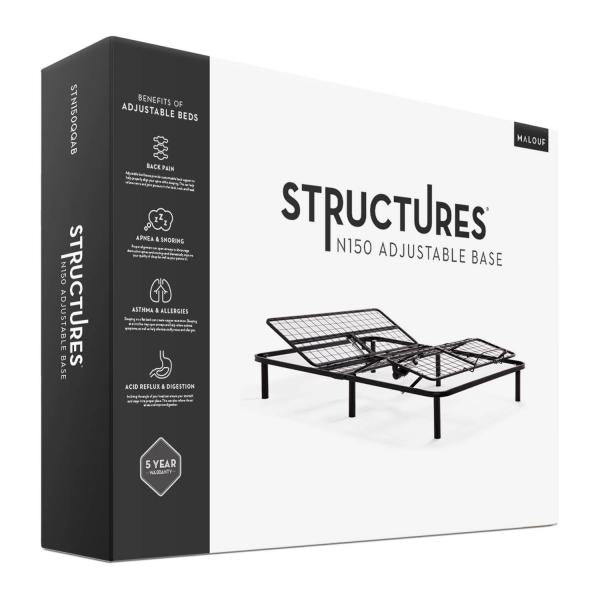 The N150 adjustable foundation allows you to adjust the head and foot of your mattress, so you can find the perfect level of comfort and support that is right for you.
Other Features
 Legs: 12" Black Legs.
Mattress Retainer Bar Brackets: Brackets and retainer bar included.
Wired Sleek Remote:
Easy Articulation: You can raise/lower the head and foot independently or move both together with a single button.
 Easy Connect™: Easily synchronize two bases a simple cable 
Quiet Motor: Head and foot motors engineered to preserve a peaceful sleep environment by creating very little noise when activated.
Lightweight Design: With an unmatched lightweight design this adjustable base can be shipped anywhere in the US.
5 Year Warranty (Limited)